Emergency first aid (1 day)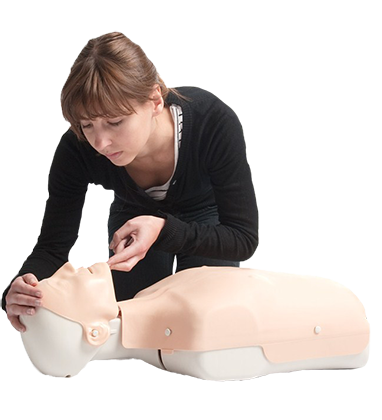 The Level 2 Emergency First Aid at Work course is designed to ensure that on completion of the course candidates are aware of how to handle first aid related emergencies in the workplace. The 1 Day Emergency at Work First Aid training course is a Level 2 Award and makes anyone who completes it successfully a formally qualified emergency first aider. The course meets all guidelines and the resulting qualification is recognized by the Health & Safety Executive (HSE).
This course is designed for people who want to receive training in emergency first aid and is especially suited for nominated first aiders in smaller, low risk working environments.
Our First Aid Training course will equip you with the knowledge, skills and confidence to handle a wide range of emergency situations – from minor injuries to life-threatening conditions. The course outcomes are for you to deal with minor injuries and incidents to being able to administer the right treatment swiftly and decisively during a crucial emergency in a controlled and composed manner.
No entry Requirement but good command of English necessary
From £54.99 ID Card & Certificate. No Hidden
London: 10:30 – 13:30 Outside London: 08:00 –
The course is assessed by continuous observation.
Result are available within 6 working days of the course.
Minimum age requirement is 16
Successful candidates will receive an ID Card and a Traffic Banksman (QCF)