We transform the world by building people and empowering progress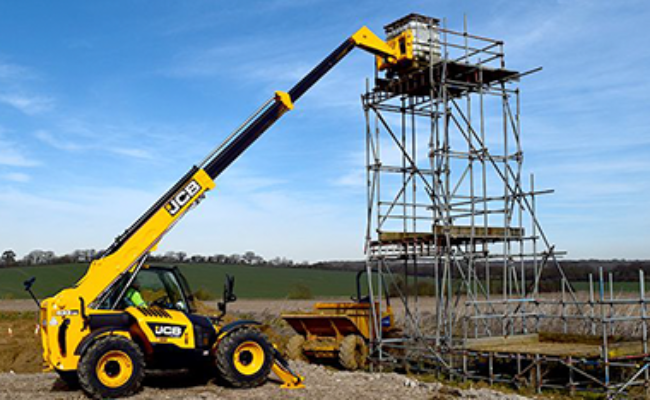 Course Overview
This qualification is for those who need to work at construction site and work as telehandler. Beginner operators who require a full amateur course or experienced operators requiring practical and theory examination both. Experienced operators require just attempt the Technical Test
The course will cover a scope of wellbeing and safety controls and strategies and the essential details that an operator has to know. The course will likewise instruct the learner how to securely work the handler in a scope of different situations.
It is suggested that individuals get the telehandler card in training. Learners need a present Health and Safety test pass and it more likely than not been gone to over the most recent two years. When this is finished the representative at that point gives the theory and practical examination.
Course content
Drive the machine for every typical undertaking
Choose whether a specific load is secured to lift
Do routine overhauling techniques and support as essential, as per the maker's directions
Know how the machine functions and the upkeep prerequisites included
Comprehend the impact of load, measure, weight, slopes and ground conditions upon machine strength
Know how to load, store and transport delegate materials
Comprehend the essential development of beds
After completing the course, learner will get CPCS (Red) Trained operator card.
The individuals who need to work on a construction site and work as telehandler. Refreshers who require a full beginner course or experienced Operators requiring a reasonable and theory test. Experienced Operators require just attempt the Technical Test. Anyone expecting to work as a Telehandler operator does not require CPCS formal qualification.
To furnish you with an exhaustive knowledge of the pertinent operational and wellbeing required to operate a telehandler. Once you have accomplished both theory and practical examination you will get a Red Trained Operator card which is legitimate for two years. You can also get Blue Operator card on the successful completion of the NVQ. For beginners the course duration of this course is between 3- 5 days and for the experienced it would be for one day.
The main objective of this qualification is to give training and knowledge towards the accomplishment of a Construction Plant Competence Scheme Trained Operator Card. This is the course you should be permitted to deal with 90% of Major Contractor Sites. At the finish of the course and with experience the Telescopic Handler Operator will have the capacity to:
Affirm with Manufacturer's necessities according to the administrators handbook, different sorts of data source and the important controls and enactment.
Embrace all pre-utilize checks.
Arrange and prepared for movement (site and expressway).
Travel over harsh, undulating ground, soak grades and level surfaces – stacked and emptied.
Move in restricted spaces (with and without burdens).
Design and set for lifting and exchanging obligations.
Clarify activities required for perils, underground and overhead administrations.
All prices are exclusive of VAT

Not sure? Contact us or call us on 02039038106