We transform the world by building people and empowering progress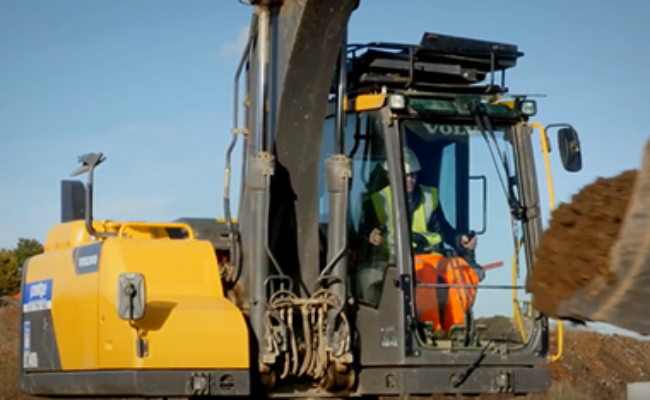 Course Overview
CPCS Excavator Training – 360 Degree Digger Training Courses (A58 and A59): This class of CPCS Plant training is applicable to those utilizing Excavators in construction activities.
Both the excavator training is given in our Getwork Training Centre. Apart from that, a learner must have an effectively finished a CSCS Health and Safety Touch Screen Test, go over the most recent 2 years
Either fresher operators who require a full tenderfoot course or experienced operators who just want to take one day course with theory and practical assessments
Experienced operators require the CPCS Technical Test.
The accompanying action directions identify with A58 & A59 Excavator
Finish all producer' pre-begin and running checks and set up the excavator for movement
Travel to the work territory, up and down the incline, over harsh landscape and go through a confinement (800 mm)
Get ready and set the excavator for the applicable work
Load materials into a vehicle (stacked to limit) and change the basin
Restore the work territory back to its unique state
Stop the excavator and do close down and anchoring methods
Representatives with some experience of utilizing an excavator as well as the individuals who might profit by a formal training of this course to additionally build up their aptitude. Likewise, delegates who are experienced operators or who wants to start there carrier as an Excavator Operator can attend this course. There are no formal entry requirements. Minimum age must be 16 years and above.
This course gives guidance in operating the excavators correctly for operators who are utilizing these machines on construction site and its nearby places. It gives training as alluded to in the laws identifying with work equipment and wellbeing and security, and is certify by the Construction Plant Competence Scheme (CPCS). The experienced operators can finished this qualification within one day on the other hand for the beginners the course is kept running over more days. Candidates will step through a verbal exam, and finish a useful appraisal. Effective learners will get the CPCS qualification. Successful learners will also get CPCS Red Card.
Basic course agenda of this qualification is to provide understanding and knowledge about jobs and obligations as an Excavator Operator for:
Guideline parts, essential development, controls and phrasing
Important controls and enactment
Pre-utilize checks
Arranging harsh ground and soak slants
Moving in limited spaces
Arranging for uncovering obligations
Dangers, underground and overhead administrations
Unearthing and ground composes
Reviewing, levelling and spreading
Putting materials into vehicles and containers
Lifting, moving and putting essential threw loads etc.
All prices are exclusive of VAT

Not sure? Contact us or call us on 02039038106