We transform the world by building people and empowering progress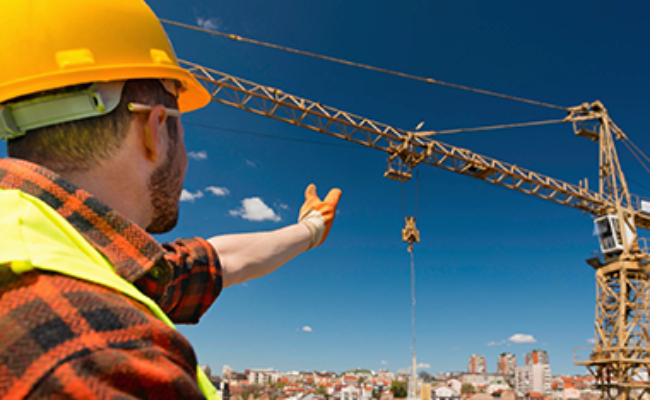 Course Overview
The CPCS A40 Slinger Signaller – intends to furnish the learner with the theory and practical skills in working as a Slinger/Signaller keeping in mind the end goal to empower the contender to pass the CPCS Theory and Practical Tests.
Potential and existing operators who have gotten no formal guidance and those requiring proper knowledge can go for this course training.
Learner will give a verbal test, and finish a practical skills assessment. On the successful completion of the course, the effective learners will get a 2 Year CPCS Category A40 Red Trained Operator License
Those with 2-3 years or more experience can add on the NVQ evaluation in the meantime to advance straight to the 5 Year CPCS Blue Competent Operator card
Learner should have an essential comprehension and information of current Health and Safety
The Course Content of this qualification includes several things; some of them are given below:
Describe the nature and type of the industry and their jobs and duties as a Slinger/Signaller.
Name and clarify the motivation behind various kinds of lifting equipments, fundamental of constructions, uses and applications, qualities and phrasing.
Confirm with Manufacturer's prerequisites according to the specialized information, different kinds of data source and the applicable directions and enactment.
Interpret and concentrate data on all pertinent documentation.
Undertake all pre-utilize keeps an eye on non-specialists lifting resources and recognize non-workable things.
Identify focuses of gravity and gauge weights of burdens.
This course is for individuals with constrained or no experience of Slinging/Signalling who need to work into the lifting business. You gain the CPCS prepared Operator (red card) on finishing the CPCS specialized test at the end.
This is a four day course. The Slinger/Signaller course is intended to give you the learning required to coordinate the crane utilizing perceived signaliing frameworks, and to guarantee that loads are protected on the height as well. The course should be followed up by a NVQ Level 2 Diploma in Controlling Lifting Operations – Slinger/Signaller (Construction), inside two years. This will grant you with a CPCS Competent Operator card for Slinger/Signaller. After picking up understanding inside lifting activities you may wish to advance to going to a Crane Supervisor or Appointed Person course also.
The CPCS A40 course plans to furnish the learners with a careful practical and theory knowledge and preparing in working as a Slinger/Signaller with the end goal to be empowering the possibility to pass the CPCS Theory and Practical Tests.
This course helps to know about your:
Roles and responsibilities as Slinger/Signaller.
Understanding distinctive burdens
Comprehend names, parts and phrasing
Guarantee working conditions are safe
Concur correspondence methods
Rectify signals
On successful completion of this course, you will get Red Trained Operator Card which is valid for  2 years. You can also go for Blue Card by having the qualification related to Level 2 NVQ in Controlling Lifting Operations – Slinger Signaller.
All prices are exclusive of VAT

Not sure? Contact us or call us free on 02039038106