Health and Safety awareness Course (CSCS Green card)
Includes CSCS Labourer Green Card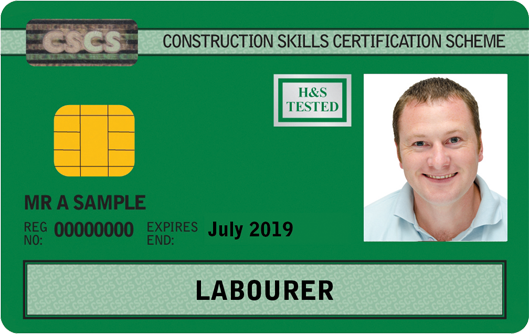 This the basic CSCS green card or labourer CSCS card and intended for those working in labouring occupations only, required by most construction companies to get on site. To get the card you must pass the CSCS test and prove your skills, qualifications, and your competence in health and safety. You will need to complete
To be eligible for the Health and Safety awareness course, you need to prove you have acceptable qualifications. Access to the full list of acceptable qualification for this card can be found on https://www.cscs.uk.com/card-type/labourer/
Please contact us for details on how to book yourself on this course and more information on how to complete the CITB Health, Safety and Environment Test at an approved test
Health and Safety Awareness course is for learners wishing to apply for the Construction Skills Certification Scheme Green Card and are considered a non-skilled workers. To achieve this award the applicant will need to demonstrate an understanding of key issues affecting safe working practices on UK construction sites. There are no formal entry requirements for this qualification.
Once you have acquired a Green Non-Skilled Worker CSCS Card, you can work towards attaining the Blue CSCS Card when you've completed the relevant NVQ
GET YOUR GREEN CARD NOW!
Complete the form below to enquire about booking on this course.